who we are
Who We Are
& Our Philosophy
Perriere, Saint-Vincent
Maison Perrière is a Chambre d'Hôtes and B&B overlooking the
mountains of the Aosta Valley. Our B&B is an alternative for those
travelers who love contact with nature and want to live in harmony
with it. Surround yourself in the lush woods and meadows, mingle
with cows, goats, sheep, horses, and chickens, and watch eagles and
hawks soaring majestically above Maison Perrière.
At Maison Perrière you can still breathe the true atmosphere of an
alpine village. With its splendid location, in the center of the valley it
is also a strategic starting point to discover the wonders of the Aosta
Valley such as the castles of Verrès, Issogne and Fénis, the Forte di
Bard and the city of Aosta. Ski and snowboard down the slopes of
Cervinia / Zermatt, Pila, Torgnon, Chamois areas and experience the
cross-country ski runs of Torgnon and Brusson.
You can walk on the peaceful alpine paths, cross hills, reach refuges,
admire lakes, ride a mountain bike, relax with yoga or at the spa,
climb, have fun at the adventure park, fill up on adrenaline with
paragliding, rafting and canyoning or simply enjoy the landscape that
our terrace and our lawn offers you.
Breakfast & Dinner
We serve breakfast from 8:00 to 9:15
Dinner will be served at 20:00 with reservation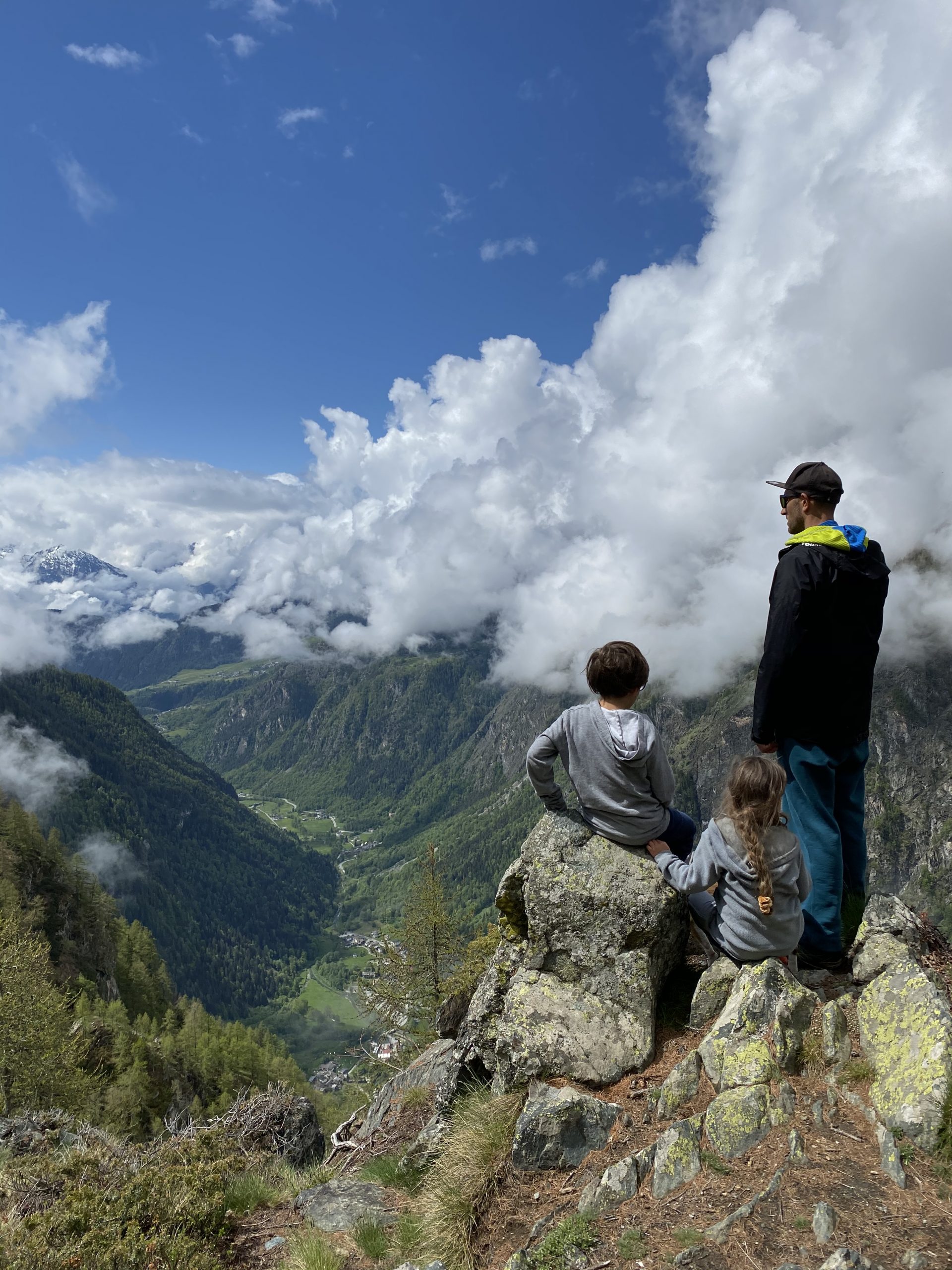 Our Philosophy
We will try to make our guests live in harmony with the natural environment by preserving and enhancing the beauty and integrity of local culture through respect for ecological principles.
We love to cultivate the garden and offer healthy and genuine
products to our guests, and we serve water in glass bottles to
minimize the disposal of plastic.
Do you have any question?
Policy & Info
Table d' Hôtes
We serve dinner by reservation, the menu includes two appetizers, a first course, a second course and a dessert.
We are pleased to offer our guests traditional Valle d 'Aosta dishes cooked with healthy and genuine ingredients.
valdostana cucinati con materie prime sane e genuine.
Wine tasting
Maison Perrière offers and organizes for you an afternoon of wine tastings from Tanteun and Marietta in one of the oldest and most authentic wineries in Aosta.
Wellness
Hot Tub in giardino.
Immersed in an enchanting landscape surrounded by the splendid Alpine peaks of the Aosta Valley, there are the thermal baths of Saint-Vincent, Champoluc and Pré-Saint-Didier. Rates are discounted for our guests.
Activities
In addition to yoga and MTB / e-Bike, you can try canyoning, rafting, climbing, exploring high and very high mountain paths.
Day Trips
Every day we will recommend a new trip, among others you can gaze at the stars and planets at an observatory a short drive away, ride the Skyway of Mont Blanc, and explore several natural parks and mines.
Art & Culture
The Fort of Bard, countless castles, concerts, exhibitions, the ancient Roman ruins of Aosta, are just some ideas for a holiday dedicated to art and culture.
Shows and Entertainment
The millennial Fiera di Sant'Orso, the spectacular Foire d'Été, the Feast of Lard d'Arnad, the battle of the cows, the casino, and the Christmas Market overlooking the magnificant ancient Roman theatre of Aosta are just some of the experiences you can have in Valle d'Aosta.
Visit Aosta Valley
WE HAVE WHAT YOU ARE LOOKING FOR
Nature, pure air, relaxation but also adventure, culture and good food.